Like the title says, we is ridin' on Saturday up to some of the GOOD twisties NW of the Charlotte area on Saturday!
Hoping to leave a lil' early (meet 9-ish?) from a central meeting place - exit 25 from I-77 looks good for collecting riders from Charlotte, Concord and Huntersville areas. Anyone know a good gas/food spot right on 73/Sam Furr Rd.?
From there, jet up I-77 to Statesville,
work our way up to Sulphur Springs and Brushy Mtn. Roads,
then north on 18,
west on 88,
South on 421 to Boone, maybe hit lunch,
S-SW on 221 and/or BRP,
S on 181
S on 321
S&T estimates 283 miles/6.5 hours - if we leave exit 25 at 9, that should put us back into the Charlotte area ~5-ish with food/gas stops.
There is some slab at the beginning and end, but I'm fairly certain that the back roads between here and there aren't worth the time lost..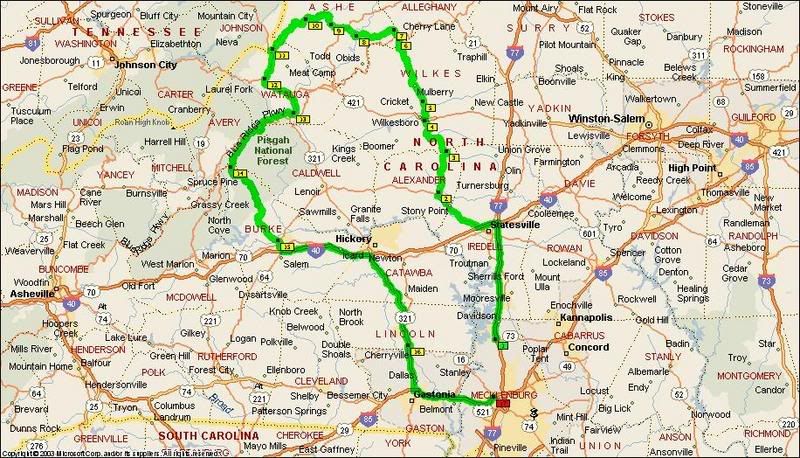 So far myself and 2 other riders are looking at doing it - anyone else game??
Weather should be pretty decent - 55-60 and only a slight chance of rain..