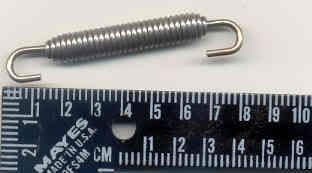 Length of the springs is not critical, because I am welding the wire stays in possition and they can be adjusted prior.
Anyone have an idea where I can procure the springs locally?
I've contacted Jardine, and they want a small fortune for the little jewels, I'd like to pick them up locally so I can have them quicker and get them in place this week so I can hear what the bike is gonna sound like with the Jardine.
Benson